He Is My Destiny
He Is My Destiny
"Whatsoever things were written aforetime were written for our learning, that we through patience and comfort of the Scriptures might have hope." Rom. 15:4
Since I can remember, I have always believed in God. I was born in Athens Greece and was baptised in the Greek Orthodox church, but I never felt comfortable when I use to see people kissing the icons of the saints. It felt very strange to me and something inside me was telling me not to do it, so I never did. When I was in grade school, in Greece, religion was my favorite subject. I use to get straight A's when it came to Bible scriptures. I loved to hear and read God's Word. My favorite chapter was (and still is) The Book of Revelation. It always fascinated me to read the mysteries in it, and was eager to learn the true meaning of the signs and wonders that will reveal the future.
When I was in my 20's I also started to read the Old Testament, and it was interesting to me to find out that what is taught in the New Testament was derived from the Old, comonly known as "The Tanakh" or "Hebrew Bible". It took many years of studying to discover that the words Christ spoke (as well as all God's prophets from the Old Testament) and the words I heard from priests, rabbi's and imams did not match what was actually written in these books. I found out that many of the religious traditions mankind follows are forbitten in the Bible, like birthdays, Easter, Christmas, just to name a few.
Jesus often spoke against the "the elders", the scribes and Pharisses because they mislead many with their false traditions. Just like many religions are doing to this day. They follow laws, ordinances, and traditions of mankind instead of THE WORD OF GOD.
Mat 15:1 Then came to Jesus scribes and Pharisees, which were of Jerusalem, saying, 2 Why do thy disciples transgress the tradition of the elders? for they wash not their hands when they eat bread. 3 But he answered and said unto them, Why do ye also transgress the commandment of God by your tradition?
Mat 15:7 Ye hypocrites, well did Esaias prophesy of you, saying, 8 This people draweth nigh unto me with their mouth, and honoureth me with their lips; but their heart is far from me. 9 But in vain they do worship me, teaching for doctrines the commandments of men.
Many of the religious celebrations in this world are of pagan origin and have nothing to do with God's ways. The purpose of this website is to enlighten those who are thirsty for knowledge from above. Although, we are still in the world, we should not partake in the worldly ways that have nothing to do with God's ways. As Christ taught us...
(Jhn 17:15-17) I pray not that thou shouldest take them out of the world, but that thou shouldest keep them from the evil. 16 They are not of the world, even as I am not of the world. 17 Sanctify them through thy truth: thy word is truth.
Ecc 12:13 Let us hear the conclusion of the whole matter: Fear God, and keep his commandments: for this is the whole duty of man.
The purpose of this website
Moses and his brother Aaron spoke "The Word of God", and so did all the appointed heavenly beings (Judges 2:1) and earthly beings (and all prophets) alike, that represent "God's Word" (Eze 3:17; 2Ch 36:12). Just like our heavenly Father put His Word in Moses and Aarons mouth (in order to speak in God's behalf), Father did the same with Christ also (Act 2:22). Only those appointed by God through His Holy Spirit (annointing) speak the truth because their knowledge comes from above. SEE: 2 Ch 36:21; Ezr1:1; Eze 33:7
Exd 4:14 And the anger of the LORD was kindled against Moses, and he said, Is not Aaron the Levite thy brother? I know that he can speak well. And also, behold, he cometh forth to meet thee: and when he seeth thee, he will be glad in his heart. 15 And thou shalt speak unto him, and put words in his mouth: and I will be with thy mouth, and with his mouth, and will teach you what ye shall do. 16 And he shall be thy spokesman unto the people: and he shall be, even he shall be to thee instead of a mouth, and thou shalt be to him instead of God.
In those days, only a few appointed men could speak God's word, but, since The Day of Pentacost our heavenly Father made it possible for many, as He has promised in the Old Testament...
Joe 2:28 And it shall come to pass afterward, that I will pour out my spirit upon all flesh; and your sons and your daughters shall prophesy, your old men shall dream dreams, your young men shall see visions:
...and was fulfilled on the Day of Pentacost (Acts 2:17).
Jesus is called "The Word of God" because he spoke the words Father taught him to speak. Jesus did not speak his own words, he received his instructions straight from above, from our heavenly Father.
Jhn 14:24 He that loveth me not keepeth not my sayings: and the word which ye hear is not mine, but the Father's which sent me.
Jhn 7:16 Jesus answered them, and said, My doctrine is not mine, but his that sent me.
Jhn 5:30 I can of mine own self do nothing: as I hear, I judge: and my judgment is just; because I seek not mine own will, but the will of the Father which hath sent me.
Christ is called "God's son" because Christ represents all God's children that are anointed by the Spirit of God, just as God calls Israel "my son" (Hsa 11:1) in the Old Testament, because Israel (Jacob) represented a group of people, not just himself. This means, that if we have the same spirit in us that was in Christ, we too become the true sons and daughters of God (Luke 3:8). Jesus was not called "the son of God" until after he received his anointing from the Father above, on the day of his baptism. God anointed Christ as His Son so Christ can speak in God's behalf and do the miracles he did with the help of the Father. If we are not guided by God's spirit we can mislead many with false doctrines. This is why many make Jesus to be their Creator. They can not have gotten their knowledge from above if they think Jesus spoke his own words and make him their creator".
Act 2:22 Ye men of Israel, hear these words; Jesus of Nazareth, a man approved of God among you by miracles and wonders and signs, which God did by him in the midst of you, as ye yourselves also know:
Isa 43:10 Ye are my witnesses, saith the LORD, and my servant whom I have chosen: that ye may know and believe me, and understand that I am he: before me there was no God formed, neither shall there be after me.
Those who choose to be guided by that same spirit that was in Christ are "Born Again" from above. This is why Christ said "Ye are from beneath, I am from above" in (John 8:23) to the false messangers like the scribes and Pharisees, that misquided many with their man made traditions. This is also why Christ kept saying "Ye must be born again" in (Jhn 3:3, 7).
Rom 8:16 The Spirit itself beareth witness with our spirit, that we are the children of God:
1Jo 4:4 Ye are of God, little children, and have overcome them: because greater is he that is in you, than he that is in the world.
1Jo 3:10 In this the children of God are manifest, and the children of the devil: whosoever doeth not righteousness is not of God, neither he that loveth not his brother.
Jesus even told us that the Comforter is THE HOLY GHOST, and that Father will not leave us comfortless as long as we remember all the words Jesus taught us, and all the words of the prophets before him (2 Peter 3:2).
Jhn 14:26 But the Comforter, which is the Holy Ghost, whom the Father will send in my name, he shall teach you all things, and bring all things to your remembrance, whatsoever I have said unto you.
How can we know for sure if what we hear from others is actually God's Word and not words of mankind that lead us to the wrong path?
2Ti 3:16 All scripture is given by inspiration of God, and is profitable for doctrine, for reproof, for correction, for instruction in righteousness:
We have a guide book that is filled with information of what is good and evil, right and wrong, and true or false, blessing and cursing (Deuteronomy 28), that can lead us to either the path of life or the path of death. SEE ALSO: Deueronomy 30:19
One sure way to know is to study THE BIBLE because it is filled with knowledge of what are God's ways and what are mankinds ways and the final results of both. By studying this great book it increases our knowledge of what is acceptable to God and what is not. This is why it is very important to study God's Word by ourselves, by asking God to guide us, through His Holy Spirit, in order to understand what we read. We can not say "thus says the LORD" if the LORD did not inspire us to speak in His behalf, because our thoughts are not God's thoughts, and our ways are not God's ways (Isaiah 55:8).
Deu 18:20 But the prophet, which shall presume to speak a word in my name, which I have not commanded him to speak, or that shall speak in the name of other gods, even that prophet shall die.
Don't let any one teach you traditions and commandments of mankind that have not received quidence from above, as Christ and all the prophets have taught us in the Bible. Remember, "by their fruit ye shall know them".
1Jo 2:27 But the anointing which ye have received of him abideth in you, and ye need not that any man teach you: but as the same anointing teacheth you of all things, and is truth, and is no lie, and even as it hath taught you, ye shall abide in him.
Lev 18:1-5 And the LORD spake unto Moses, saying, 2 Speak unto the children of Israel, and say unto them, I am the LORD your God. 3 After the doings of the land of Egypt, wherein ye dwelt, shall ye not do: and after the doings of the land of Canaan, whither I bring you, shall ye not do: "neither shall ye walk in their ordinances". 4 Ye shall do my judgments, and "keep mine ordinances, to walk therein": I am the LORD your God. 5 Ye shall therefore keep my statutes, and my judgments: which if a man do, he shall live in them: I am the LORD.
JESUS SAID in (John 14:26) But the Comforter, which is the Holy Ghost, whom the Father will send in my name, he shall teach you all things, and bring all things to your remembrance, whatsoever I have said unto you.
(Galatians 1:8) But though we, or an angel from heaven, preach any other gospel unto you than that which we have preached unto you, let him be accursed.
In order for us to understand the scriptures more clearly we first need to experience things which can be sensed carnaly. This is why Torah was given to us by God. Torah was written by certain individuals that were inspired by God, through the spirit, to be written down as stories with examples in order to show us what is acceptable to God and what isn't. To experience the carnal things which can be seen [visible] in order to understand the things that are spiritual [invisible].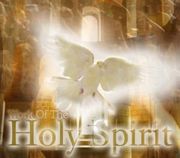 KEEPING GOD'S WAYS
Deu 28:9 The LORD shall establish thee an holy people unto himself, as he hath sworn unto thee, if thou shalt keep the commandments of the LORD thy God, and walk in his ways.
I have been searching for the true religion for many years, always asking Father to guide me through the right path. I have studied Judaism, Greek Orthodoxy, Cahtolism, Jahovah Witnesses, Pentacostals, Later Day Saints, Lutherans, Messianics, Maitreya, and many other Christian sects, as well as Islam. Father has guided me to study all of them in order to acquire higher knowledge, to see and learn their differences and how each sect views our Creator/Father and His Word. Whatever you ask of the Father it shall be given to you, as long as you trust in Him and His Word completely.
Mat 21:22 And all things, whatsoever ye shall ask in prayer, believing, ye shall receive.
Through Father's guidence, I have found out that religions do not guide us to the right path. What guides us to the right path is having complete trust in our heavenly Father by asking Him to pour out His Holy Spirit on us that teaches us all things according to His Word in order to be taught His ways and not mankinds's ways that leads us to many wrong paths. SEE: Mark 7:5-16
How can one know for sure who is a true Christian? All we have to do is pay close attention to all of Christ's teachings so we will not be tricked into false religions and commandments of mankind that profit no one. Jesus said it best in the following verse....
Jhn 13:35 By this shall all menkind know that ye are my disciples, if ye have love one to another.
There are many false teachers in the world who instead of teaching us God's ways (as were spoken by His prophets), they teach us traditions and commandments of mankind that profit no one but themselves. We are told by Christ to hear their preaching and observe and do the words of Moses that are written in The Book that they read us from, but beware, do not follow after "their works" because they themselves do not follow what they preach.
Chief Seats: (protokathedria): It was one of the reproaches urged by our Lord against the scribes and Pharisees that they loved the chief seats in the synagogues (Mt 23:6; Mr 12:39; Lu 11:43; 20:46). These were special seats set in front of the ark containing the Scriptures and of the reader's platform, and facing the congregation. They were specially reserved for those who were held in the highest honor in the congregation. There were seventy-one such seats in the great synagogue of Alexandria, which were occupied by the members of the great Council in that city (see SYNAGOGUE).
Click on this link to go to "My New Website: "WISDOM FROM ABOVE".
My Contact Information
A Website of a True Christian "Jesus Commandment" A MUST READ!!!