My Spiritual Journey
The Day Father Took All My Fears Away
"I took the leap of faith from my shadow cliff of doubt.
All I left behind were the chains within my mind.
I felt something softly hold me, God's loving hands enfold me.
I knew the I AM within was the same I AM as Him.
At last I was homeward bound. My soul has leaped for joy
and finally I am wholly found."
by Ann Van Eps
How it all started:
When we are mislead by false doctrines we let our imagination run wild and we experience many fears. When I was younger I use to be affraid of the dark, hell, and demons. There was a period in my life that I went through that terrified me, and it lasted for many years. I was affraid to close my eyes at night and go to sleep because I use to go into a trance where my body froze, while I was laying in bed, and I could not move a muscle. It would start by a piercing sound of bells ringing in my ears, and right after that, I use to hear many demons calling out my name, real loud, and would laugh at me as though my fear of them gave them great satisfaction. This use to happen to me guite a lot, and it lasted on and off for about five years. In those days, I use to have crosses all over my room, on the wall, under my pillow, and around my neck, believing that they would protect me from evil. But all those crosses could not protect me from my fears. When Christ said that we need to carry our cross daily, he did not mean around our necks. It took me many years of studying the Bible to realize this, because of the false doctrines that were instilled in me. This is why I believe our heavenly Father took me up by the spirit the day He took all my fears away. To show me that I did not completely believe in Him (as I thought) if I let fears controll me. I will go into more details about this experience later on. Right now I want to focus on how it all started.
Sometimes, when my body would go into a trance, I would feel an unknown presence near me. One time I saw a demon taking the form of my dead grandmother that did something ungodly that I can not even mention here. It was very terrifying. Another time, I would see a hallow spot on my bed as though someone invisible was sitting next to me while I lay in bed unable to move a muscle. This is why I believe I found a way to come out of my body and float in the air. So these terrifying beings would not be able to hurt me. I use to float around the house going in my parents bedroom trying to wake them up so they can help me. But this did not work because they could not see me while I was out of my body. I even tried to turn the lights on and I could not because my finger would go through the wall and I could not even feel the switch.
I use to think that I was going crazy, because in those days I did not believe in Out of Bod Experiences. When I told someone about these horrified and strange periods in my life, they did not believe me. They use to tell me that they were just bad dreams. but they did not feel like dreams. I know the difference between a nightmare and the real thing, and what I went through was no nightmare. Later, when I did research on Out of Body Experiences, I found out than many others had gone through similar experiences as mine. From what I read, some can even induce an Out of Body Experience by training their minds through some kind of relaxation exercises. In my case, they just happened. I did not induce them since I did not believe in them.
The day our heavenly Father took me up by the Spirit to show me that I did not have complete trust in Him, all my fears dissapeared. Since that day, I'm not even affraid of death.
*~*~*~*
Psa 34:1-22 ¶ [[[A Psalm] of David, when he changed his behaviour before Abimelech; who drove him away, and he departed.]] I will bless the LORD at all times: his praise shall continually be in my mouth. 2 My soul shall make her boast in the LORD: the humble shall hear [thereof], and be glad. 3 O magnify the LORD with me, and let us exalt his name together. 4 I sought the LORD, and he heard me, and delivered me from all my fears. 5 They looked unto him, and were lightened: and their faces were not ashamed. 6 This poor man cried, and the LORD heard him, and saved him out of all his troubles. 7 The angel of the LORD encampeth round about them that fear him, and delivereth them. 8 O taste and see that the LORD is good: blessed is the man that trusteth in him. 9 O fear the LORD, ye his saints: for there is no want to them that fear him. 10 The young lions do lack, and suffer hunger: but they that seek the LORD shall not want any good thing. 11 Come, ye children, hearken unto me: I will teach you the fear of the LORD. 12 What man is he that desireth life, and loveth many days, that he may see good? 13 Keep thy tongue from evil, and thy lips from speaking guile. 14 Depart from evil, and do good; seek peace, and pursue it. 15 The eyes of the LORD are upon the righteous, and his ears are open unto their cry. 16 The face of the LORD is against them that do evil, to cut off the remembrance of them from the earth. 17 The righteous cry, and the LORD heareth, and delivereth them out of all their troubles. 18 The LORD is nigh unto them that are of a broken heart; and saveth such as be of a contrite spirit. 19 Many are the afflictions of the righteous: but the LORD delivereth him out of them all. 20 He keepeth all his bones: not one of them is broken. 21 Evil shall slay the wicked: and they that hate the righteous shall be desolate. 22 The LORD redeemeth the soul of his servants: and none of them that trust in him shall be desolate.
*~*~*~*
What is an OOBE?
"There is only one way in which we can be given information about what it is like in the Spirit world. That information has to come first hand from someone who is there. There are two ways in which someone can go to the Spirit world: either temporarily, through some type of out of body experience or expansion of consciousness; or permanently through death."
OBE OOBE The Out of Body Experience FAQ Contents: http://brain.web-us.com/oobe/oobe.htm#What%20is%20an%20out-of-the-body%20experience?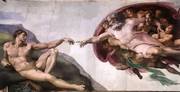 The Day I was BORN AGAIN in The Spirit:
Eze 3:14 So the spirit lifted me up, and took me away, and I went in bitterness, in the heat of my spirit; but the hand of the LORD was strong upon me.
When I was going through those teriffying periods in my life, I was not on drugs, or any kind of medication. They just happened on their own. Neither did I induce them since I did not believe in OOBE's. The day Father took all my fears away I had a different kind of out of body experience. This time, I did not hear the ringing of bells, but instead I heart sounds of many waters. This out of body experience did not happen at night either, it happened in the middle of the day while I was relaxing on my bed.
Rev 14:2 And I heard a voice from heaven, as the voice of many waters, and as the voice of a great thunder: and I heard the voice of harpers harping with their harps:
The day God's Spirit lifted me up and took me away, was a completely differend experience than the previous ones. This time I was taken out of my house and was flying in high speed towards the heavens. I got scared and came back into my body. A couple of days later it happened again, and this time I was not affraid. As I was picking up speed I could see the whole world under me. I could see people in the streets, I could hear them speak and could understand each and every one of them, no matter what language they spoke. I could hear them all at the same time, yet it was not confusing. Then I realized how our heavenly Father can see and hear us all at the same time. Father heard my cries for help, and answered my prayers. When we ask Father to guide us to the right path and believe that He hears our cries, everything is possible (Mark 9:23). But when we have doubts, He can not help us. Christ was right when he said in (Mark 11:24) "Therefore I say unto you, What things soever ye desire, when ye pray, believe that ye receive them, and ye shall have them."
When I was taken up in the spirit, it felt that I was in Father's bossom, that I was home and safe. It was a feeling that I can not completely express through words. I felt the warmth of His embrace, I felt love all around me, I felt a kind of peace that can not be experienced in this world. Just as Christ said when Father spoke through him.
Jhn 14:27 Peace I leave with you, my peace I give unto you: not as the world giveth, give I unto you. Let not your heart be troubled, neither let it be afraid.
Lev 26:6 And I will give peace in the land, and ye shall lie down, and none shall make you afraid: and I will rid evil beasts out of the land, neither shall the sword go through your land.
This was THE DAY I received God's kingdom in me. As it is written!
Luk 17:20 ¶ And when he was demanded of the Pharisees, when the kingdom of God should come, he answered them and said, The kingdom of God cometh not with observation: 21 Neither shall they say, Lo here! or, lo there! for, behold, the kingdom of God is within you.
Jhn 3:3 Jesus answered and said unto him, Verily, verily, I say unto thee, Except a man be born again, he cannot see the kingdom of God.
Father took me up in the spirit to show me that praying to man made things, like crosses, who have no life in them and can not see or hear, can not save me. What can save me is having complete trust in HIM, to seek His Face, and not on man made idols that have no breath in them. All those crosses I have placed in my room for protection, while I was going through those terfiffying moments, could not save me from evil.
Act 17:29 Forasmuch then as we are the offspring of God, we ought not to think that the Godhead is like unto gold, or silver, or stone, graven by art and man's device.
As it is also written!
Deu 11:16 Take heed to yourselves, that your heart be not deceived, and ye turn aside, and serve other gods, and worship them;
Deu 13:4 Ye shall walk after the LORD your God, and fear him, and keep his commandments, and obey his voice, and ye shall serve him, and cleave unto him.
Isa 2:8 Their land also is full of idols; they worship the work of their own hands, that which their own fingers have made:
Psa 135:15 The idols of the heathen are silver and gold, the work of men's hands.
Rev 9:20 And the rest of the men which were not killed by these plagues yet repented not of the works of their hands, that they should not worship devils, and idols of gold, and silver, and brass, and stone, and of wood: which neither can see, nor hear, nor walk:
Many still worship man made things. They even made Christ, the anointed one by God (Acts 2:22), as their god. This world is full of crosses and icons of man made saints molded by their hands and their heathen imaginations.
2Ch 7:14 If my people, which are called by my name, shall humble themselves, and pray, and seek my face, and turn from their wicked ways; then will I hear from heaven, and will forgive their sin, and will heal their land.