The People of God
The Messiah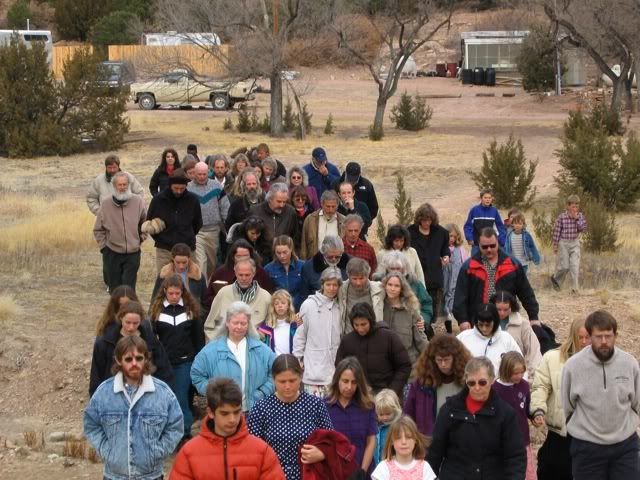 Michael Travesser (Wayne Bent), the american Messiah who prophesied the September 11 attacks, and the warning of The Overthrow of Nineveh.
What sets him and his movement apart from the previously American-bred cults prophets-of-doom (Branch Davidians and Jonestown) is that he has made only two predictions — two "prophecies" as it were, and they both came to fulfillment as stated: The first was the aforementioned September 10th publication foretelling the razing of the World Trade Center, and, the second was the warning of the overthrow of Nineveh, which came to its fulfillment even as this article was in research and writing.
The Michael Travesser/Wayne Bent community believe, and have declared plainly on their website, that the world will, and indeed is, falling on its face all around them — and they simply refuse to participate in it. Their philosophy, on the surface, appears to have some distinct similarities with Waco and Jonestown, i.e., withdrawing from an obviously corrupted society, and a seemingly indefinable belief in an approaching apocalypse as delineated by Judeo-Christian writings. However, on closer examination, the similarities pretty much evaporate.
The beliefs of Travesser and his followers indicate quite the polar opposite of those other now-extinct groups. In fact, Michael made a definite point of that when addressing questions posed to him by an Albuquerque television news team that visited their community in November of 2002.
"We're not a suicide cult," he told KOB-TV. "It doesn't work, it doesn't help people; it doesn't," he added with a whimsical smile, as if to convey the humor of it, "make their life better."
Nor does the Travesser group present themselves as a family of ostriches, ignorant of the outside world and what is happening. Rather they appear to be somewhat politically aware and culturally astute observers of society — an apparent necessity if they are to recognize the fulfillment of Bible prophecy in current events.
In all this, Michael Travesser seems to defy any attempts to conveniently categorize either him or his followers. He says he has been cursed at by the political Right as being radically Left, and by the Left for being radically Right; by Fundamentalist Christians as demonically liberal, and by liberal Christians as diabolically worse than Fundamentalists. Few seem to be able to make up their minds about this man in a way in which they can agree.
Eze 14:22 Yet, behold, therein shall be left a remnant that shall be brought forth, both sons and daughters: behold, they shall come forth unto you, and ye shall see their way and their doings: and ye shall be comforted concerning the evil that I have brought upon Jerusalem, even concerning all that I have brought upon it. 23 And they shall comfort you, when ye see their ways and their doings: and ye shall know that I have not done without cause all that I have done in it, saith the Lord GOD.
... THAT IS: For those who have eyes to see and ears to hear.
Jhn 14:22 Judas saith unto him, not Iscariot, Lord, how is it that thou wilt manifest thyself unto us, and not unto the world? 23 Jesus answered and said unto him, If a man love me, he will keep my words: and my Father will love him, and we will come unto him, and make our abode with him. 24 He that loveth me not keepeth not my sayings: and the word which ye hear is not mine, but the Father's which sent me. 25 These things have I spoken unto you, being yet present with you. 26 But the Comforter, which is the Holy Ghost, whom the Father will send in my name, he shall teach you all things, and bring all things to your remembrance, whatsoever I have said unto you. 27 Peace I leave with you, my peace I give unto you: not as the world giveth, give I unto you. Let not your heart be troubled, neither let it be afraid.
Michael was send by God to comfort those who come in his Father's name. Those who understand his speech should know who he is "by remembering all Christ has taught us". Just as Christ spoke THE WORD Father gave him to speak, so does Michael. Those who are guided by a different spirit, (like Adam and Eve did, when they chose not to keep God's Word but instead believed in someone elses word), don't recognise Christ's speech, and istead of hearing words of comfort they hear words of "offence", just like the High priests, scribes and Pharisees, and unbelieving Jews did in Christs' generation.
Rom 9:33 As it is written, Behold, I lay in Sion a stumblingstone and rock of offence: and whosoever believeth on him shall not be ashamed.
Luk 13:35 Behold, your house is left unto you desolate: and verily I say unto you, Ye shall not see me, until the time come when ye shall say, "Blessed is he that cometh in the name of the Lord."
The Mark Of The Beast Is Here: by Michael Travesser
LET MY CHILDREN GO! - Michael's website is shut down and he will not speak to anyone of this world until the state returns Healed and Matthew home.
His Two Prophecies that came to fulfillment
Warning About The World Trade Center
Travesser claims that all his teachings have been given to him by God. He teaches that the Son of God is the archangel Michael. Michael first appeared in Jesus of Nazareth, making this his first coming. At his second coming, Michael manifested himself in Travesser. However, Travesser does not teach that he is the only person of this second coming. Instead, the Son of God will appear in all who "love his appearing" and will yield to his appearing in them, making them truly the Sons of God.

The group believes that Travesser prophesied the September 11, 2001 attacks. On September 10, 2001, he posted the following in his blog:

"You have gone far enough, and now I will show you who it is that rules in the heavens. You have built your Babylonish tower, but I will make the top to break off and its foundations to sink into the mire. You will see the stability of the sand you have built on. You will try everything to save it but it will not be saved."

Travesser's writings contain frequent injunctions against the nation and culture of the United States, which he considers to be decadent, if not outright evil.

December 15, 2007, to Travesser's followers, will constitute the end of the process in which they receive their reward from God which also includes the desolation of the earth.
The Warning of The Overthrow of Nineveh
September 14, 2005 in a post on the private section of his website, normally open only to his congregation (the public access section of which, according to Travesser, receives a little over a quarter-million hits per month, and increasing), he stated that early one morning, while laying on his bed,
"...strongly on my heart came the words over and over again: 'Yet forty days, and Nineveh shall be overthrown.' Jonah 3:4."
He told The WINDS that, as with the 9/11 prophecy, he did not have any clear picture of what that overthrowing would look like, but precisely forty days later, its meaning became abundantly clear. Nineveh had been overthrown — and in a most unexpected manner.
On the fortieth day after Michael claims to have received those words, the Iraqi vote-count ratifying the new constitution was made official. This, even in the face of indisputable vote fraud.
"All across Iraq," Time Magazine wrote, "the numbers seemed fantastic: More than 90 percent of voters in many Shi'ite and Kurdish provinces were reported to have voted for the proposed constitution in Saturday's referendum....And in the swing provinces of Diyala and Nineveh, the numbers simply looked implausible....
"'It wouldn't surprise me if the election was rigged,' said a U.S. Army officer in Mosul who requested anonymity and who worked on security arrangements for the poll with Iraqi security and election officials. 'I don't even trust our election process.'"
Two American officials almost unanimously agreed that if the Nineveh Province had been allowed to repudiate the U.S. formulated constitution, the effect on the political stability of Iraq would have been chaotic. Rejection or disavowal of the document would have been triggered by three provinces voting against it by a two-thirds or more majority. Two other provinces, Anbar and Salahudin, did precisely that — and Nineveh as well, but with only a 55 percent "No" vote, which effectively converted the entirety of the province into implied tacit acceptance of the constitution, thus nullifying the actual estimated 80-97 percent "No" vote. The Sunnis are not happy.
Michael gave his consent for The WINDS to quote from the private section of his Journal posts concerning this. In that post Travesser outlined the practical result of the fraudulent ratification of the Iraqi constitution.
"This victory for the occupiers of Nineveh," he wrote, "was gained amid charges of gross fraud. Nineveh, one of the strongest strongholds of the Sunnis who unofficially voted as much as 97% against the new proposed constitution, now find that their protest vote 'officially' came in at about 55%.
"They are looking at each other," he continued, "saying, 'Oh sure, we voted only 55% against.' They know that something stinks. The constitution that was approved, virtually guarantees western domination of the oil fields in Iraq, and the ability to divide and conquer any opposer in the region. The old order has been overthrown, and it was official, exactly forty days after the time when I heard the voice,'Yet forty days, and Nineveh will be overthrown.'"
Travesser adds,
"So, what does this all mean?"
"There is an interesting prophecy uttered by Jesus that applies: 'The men of Nineveh shall rise in judgment with this generation, and shall condemn it...' Matthew 12:41."
To read more, click on Michael's photo below...
Michael The Archangel
Wayne Bent claims to be "Michael the Archangel," explaining that, in the book of Daniel, Michael is described as a deliver who will protect his people - something "Michael Travesser" says he is doing.
[...] I was asked by News4 if I were Michael the archangel. I answered, Yes, I am. After Father came upon me to expose the destructive power of that "Wicked one," who is now ruling the world, and to feed the Woman (church) in the wilderness for 3 1/2 years, He opened up to me the work that He was giving to me for this time, and anointed me with His Spirit to carry it out. That "Wicked one" is the one mentioned in 2 Thess. 2:8. "And then shall that Wicked be exposed." I began to see what my work was and it was the work of Michael mentioned in Revelation 12. It is not my body that is Michael, but the Spirit that came into me. My Spirit is Michael and Michael speaks in me. I only say what I hear Michael say.
MICHAEL THE ARCHANGEL
And at that time shall Michael stand up, the great prince which standeth for the children
of thy people: and there shall be a time of trouble, such as never was since there was a
nation even to that same time: and at that time thy people shall be delivered, every one
that shall be found written in the book. And many of them that sleep in the dust of the
earth shall awake, some to everlasting life (wise virgins), and some to shame and
everlasting contempt (foolish virgins). Many shall be purified, and made white, and
tried; but the wicked shall do wickedly: and none of the wicked shall understand; but
the wise (virgins) shall understand. Dan. 12:1-2,10.
The purpose for Michael standing up is to bring deliverance to the people of God and
to consummate the marriage of the Lamb as it is written:
Let us be glad and rejoice, and give honour to him: for the marriage of the Lamb is
come, and his wife hath made herself ready. And to her was granted that she should be
arrayed in fine linen, clean and white: for the fine linen is the righteousness of saints.
And he saith unto me, Write, Blessed are they which are called unto the marriage
supper of the Lamb. And he saith unto me, These are the true sayings of God. Rev.
19:7-9.
Those of us who have the oil of the Holy Spirit in our lamps have entered into the
marriage with the white robe of Christ's righteousness. Those who don't enter will be
left desolate.
Who is Michael Travesser?
Michael Travesser was born Wayne Curtis Bent, May 18, 1941 in Riverside, California, the second child of Ralph and Elizabeth Bent. When he was three-years-old, Wayne's mother was killed in an automobile accident near the high desert town of Datil, New Mexico. Wayne and his older sister were passengers in the car, but were unhurt. Not long afterward, Wayne's father remarried, eventually bringing four more younger siblings into the family. Having mostly been raised in Southern California, Waynealso lived for a time with relatives on the Olympic Peninsula of Washington State.
At eighteen, he left home and joined the U.S. Navy, serving until age twenty, being honorably discharged into the Navy Reserves. In 1962, at age twenty-one, Wayne married, and a year later had his first child, a son, followed by two girls.
In 1967, after being a member of the Southern Baptist Church of Poway, California for about two years, and while holding the position of Sunday School teacher, Wayne became convicted of his lost spiritual condition and was converted to Jesus Christ. He relates that at the time of his conversion, God told him to leave the Baptist church, and to keep the Sabbath. At the time he was unfamiliar with the Seventh-day Adventists, whom he later found and joined a short time later.
Soon after joining the fellowship of Seventh-day Adventists, Wayne was called to the ministry, enrolling in ministerial studies at La Sierra College in Riverside. In 1969, while continuing his education, he began serving as a ministerial intern in a small church in Ramona, California, not far from his old home in Poway.
In 1974 Wayne was transferred from Ramona to a church back in Riverside, California, where he served as associate pastor. During this time he also attended Loma Linda University, receiving his master's degree in religion in 1976. After completing his formal education he was assigned as head pastor to the Adventist Church in Colton, California where he served until 1982.
At that time, leaving the salaried position of church pastor, he relocated to Sandpoint, Idaho to begin working full time on the LifeSupports seminars.
Over time Wayne began to notice opposition to his seminar from the Seventh-day Adventist church hierarchy, and from local pastors of Adventist churches where his seminars were held. This resistance developed even though the doctrine presented was clearly set forth in scripture and in the writings of their own prophet, Ellen White, known parochially as The Spirit of Prophecy.
The contention created by the Adventist leadership over what, to Wayne Bent was an obvious denial of their own foundational beliefs, resulted in the resignation of his ministerial credentials to the Seventh-day Adventist Church and withdrawal from fellowship in that body. This separation closely preceded the birth, in 1987, of the church known as The Lord Our Righteousness.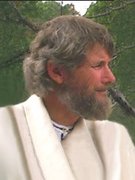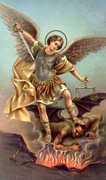 About "Michael Travesser" aka Wayne Bent
The Lord Our Righteousness Church
By the time Wayne Bent, later to become Michael Travesser, moved to the New Mexico property at Travesser Park in the spring of 2000, he had served as a church pastor and spiritual leader for over thirty years. In this final relocation his thoughts were of retirement, and enjoying the rest and solitude of his new home. According to his own testimony, he had no premonition whatsoever regarding the changes that would shortly occur in his life, and the controversy into which he would be thrust.
In June of 2000, Wayne returned to Sandpoint, Idaho from New Mexico to finalize transactions with the buyer of the former church property. He relates that while on that trip, he was forcefully impressed by God to read the biblical book "Song of Solomon". In years previously, since the book contained images of human lovemaking that most "spiritual" men tend to shun, he would read it only with some considerable religious discomfort. It requires serious effort on the part of the reader to draw from the book the appropriate spiritual connotations, since humanity can easily construe the imagery of itself as purely sensual and ultimately sinful. In this instance, however, he was made quite aware that he must enter in to the full expression of The Song of Solomon, without, in any way, following his own humanity.
Upon returning to New Mexico, Bent developed an in-depth study on The Song of Solomon for the purpose of sharing with the church the things he was receiving from it. He clearly perceived that God was leading the church, through him, into a closer more intimate spiritual communion, as expressed in the imagery of The Song. The following Pentecost camp meeting held later that June, found Wayne asking the congregation then present if they would marry him - still quite unaware of all that would entail. He personally understood it to mean that members of the church would be fully united in heart, mind, spirit and purpose, intimately connected to God in a true love relationship as adduced in The Song. It was not until much later that God brought the understanding to Wayne that this camp meeting marked the beginning of his seven year covenant with the church, which found its completion at Pentecost in May, 2007. This messianic covenant is described in Daniel 9:27: "He shall confirm the covenant with many for one week." In this, as in many time-based prophetic reckonings, a year is often represented as a day, thus making a "week" to be seven years, prophetically.
The Anointing of Messiah
Closely following this 2000 camp meeting, in early July, while sitting alone in his living room contemplating the events of the previous weeks, Bent suddenly became aware of a revelation he clearly recognized to be from God. He later described in The Finished Work, published in 2001, what was given to him in that revelation.
… as I sat in my living room chair, I was strongly directed by God, "You are Messiah." At this moment, the Spirit I had previously felt in the land entered into me. Now this Spirit of perfect rest and peace was no longer out there and influencing me. It was fully in my own soul and was identified with my own person. That Spirit was now who I was. I became God-possessed. This was my deliverance and the end of all my human woes. This anointing was a momentary shock. How could this be? The Father immediately pointed me to the Scriptures. "Now he which stablisheth us with you in Christ (Messiah), and hath anointed (Messiah-ed) us is God." 2 Cor. 1:21. "Till we all come in the unity of the faith, and of the knowledge of the Son of God, unto a perfect man, unto the measure of the stature of the fullness of Christ (Messiah).' Eph. 4:13. The Father had just decreed my deliverance. He had appointed me to His heavenly purposes that all men might be brought there by faith. My faith immediately laid hold of the spoken word to my heart and the connection was made. This is the WORD I have learned to trust in. The Scriptures were clear; the believing man was to be brought to the fullness of Christ, the fullness of Messiah. God had spoken that divine existence into me at that very moment.
Up until that time the church had expected Christ to return in the sky, when Jesus would arrive in the clouds and those who believed in him would ascend up into the air to meet him. They were not expecting Jesus to return in one of their own. It was later made clear to the people that Jesus came to the Jews as one of their own, just as the messianic prophecy of Deuteronomy 18:15 declares: "The Lord thy God will raise up unto thee a Prophet from the midst of thee, of thy brethren, like unto me; unto him ye shall hearken."
Wayne momentarily considered the personal cost of being Messiah. The world in general would consider him a cult leader, and professed Christians would call him a false christ, quoting scriptures warning against following those who say they are the Christ. He was also quite aware of the testing that would come to his congregation, because their spiritual experience had heretofore been predicated mostly on their religious opinion.
After his anointing, Wayne wrote the following message to the church:
Greetings to the church family,

I am sharing a very personal thing with you at this time which I would desire that you consider carefully. I am just beginning to grasp the significance of it myself and it has been heavy on my soul in recent times. I have spoken with several of the family about it this past Sabbath and how it was solemn and a time for introspection.

Something has happened to me. I have changed. The Father has given me His work in a special way. His Son has come again. This is a most solemn time for me. The people are inclined to see who I have been, but that is not who is here now. It is like a metamorphosis has occurred in my soul.

I know how this sounds to the natural heart. Here is someone claiming to be Christ. What a preposterous notion! What blasphemy! Is it not written, "Take heed that no man deceive you. For many shall come in my name, saying, I am Christ; and shall deceive many." But how can I deny it, since it fills my soul? I stand in the presence of God with it pressed in upon me. I know I am a savior in a way that will become apparent later on. It is about what has come upon me. It is like a whole new thing and it is still hard for me to fully comprehend what it means. How can the people know it? How is it that I know it? Isn't this the same old person speaking?

I would give you this charge, daughters of Jerusalem. Take what I have said in this letter and pray earnestly over the matter and ask Father if these things I say are true. If necessary, pray all night upon your bed. If He warns you against me and tells you to "go not after him", very well. But if His answer is, "This is my beloved Son: hear him", then come and follow me.
The marriage Wayne had announced at the June camp meeting was now beginning to take form. Just the year before this, he was contemplating his two previous earthly marriages, and the reasons they failed and ended in divorce. He recalls God speaking to his heart on the matter, saying, "I had two wives also, the Jewish and the Christian churches." The Father then told him that he - Wayne - would "marry the land," the true meaning of which did not become apparent until the church had moved to New Mexico, and Messiah came into him.
By this time, the church was beginning to realize the fulfillment of Jesus' marriage parable recorded in Matthew 25, an event also referred to in Revelation 19:7 as the Marriage of the Lamb. As events unfolded, it became evident to the people of Travesser that the Son of God had entered Wayne, and the Marriage of the Lamb was now occurring. According to the parable, oil (spiritual eyesight, the experience of hearing God speak personally to the soul) would be required for those who professed to be awaiting the arrival of Christ (the Bridegroom), and to find their way to the marriage supper. The ability to enter into the Marriage of the Lamb would determine the difference between a wise and a foolish virgin.
His Purpose
The Wikipedia entry on Michael Travesser is succinctly summed up in the following paragraph:
Michael Travesser … is the spiritual leader of the sect, The Lord Our Righteousness, which dwells in a place called, Strong City, which consists of about 77 people living in Travesser Park, near Travesser Creek in the U.S. state of New Mexico as well as other devotees around the world. Travesser and his followers believe that he is the Son of God and that he, along with his followers, fulfill the second coming of Jesus. Wikipedia, May 27, 2007.
Michael Travesser's mission and who he is, as he explains it, is significantly unlike the first coming of the Son of God in Jesus of Nazareth. Travesser's anointing - the full expression of Christ as it was in Jesus - is now to find its identical presence, not just in a single man, but in every Son of God in these end times. He came to exemplify, in types and symbols, and in reality, what is truly meant by the "Marriage of the Lamb." What it means to be married to God in the most intimate and personal way. Michael says he is simply the first fruits, as it were "the firstborn among many brethren" who will receive "the knowledge of the Son of God, unto a perfect man, unto the measure of the stature of the fulness of Christ." Rom. 8:29, Eph. 4:13
Michael was born, not as was Jesus, but of two, sinful earthly parents, inheriting the same fallen nature that Adam passed on to the human race. He grew up as every other child, with a rebellious heart, the occasional sin - in other words, most all the expressions of what humanity calls "normal" in childhood and eventually in maturity.
As Michael once phrased it, "God took this beer-drinking, cigar-smoking, cussing, ex-Navy man, and made of him the Son of God," in the very likeness of Christ, a miracle God is willing to perform, Travesser says, for anyone willing to have it done. It was in this normal, worldly, sinful human life that God chose to exemplify that willingness. In Michael, God would marry humanity to Himself, transforming them into the very purity of His only begotten Son.
In spite of the care Travesser has taken to indicate this very great difference between the present coming of Christ, and the first one in Jesus of Nazareth, he has been accused innumerable times of claiming for himself alone the title of the fullness of the Son of God for this time, as Jesus was for his. He has even cited the Melchizedek Textof the Dead Sea Scrolls which say, "He [Messiah, the anointed one] will take the lead among God's heavenly saints in executing the various sentences of judgment" [11Q13] indicating that that sentence presents another strong verification that the second appearing of Messiah would differ from the first, in that there would be a host of individuals of whom the Spirit of Christ is in full possession.
The Prophecies
In the seven years since Messiah first began the establishing of his covenant through Wayne Bent, several overlapping prophetic "markers" have served to strengthen the faith of the church in the way they see God has led them.
Foremost among them is the seventy week prophecy of Daniel 9 - the only messianic prophecy in the entire Bible with a timeline specifically indicating both the first and second coming of Christ. This prophecy initially pointed to the coming of Christ in Jesus of Nazareth, and was fulfilled on time, and to the letter, at the end of the Jewish dispensation. Carried forward to the Christian dispensation, the 490 prophecy began ticking again when Martin Luther nailed his 95 thesis on the chapel door of the Wittenburg church. The final "week" of this prophecy began on October 31, 2000, when the work of Messiah was established in the Consummation of the Marriage of the Lamb. The final week terminates on October 31, 2007, closing the 490 year prophecy for the Christian dispensation.
Two more prophecies - one in the Old Testament, and one in the New - each revealed that Messiah would be on the earth during a specified period of time. At the first advent of Christ there was a prophecy, well known to the Jews, which should have told them that indeed their Messiah was already among them, long before he was baptized in the Jordan River and publicly proclaimed.
That ancient prophecy revealed that Israel's national sovereignty and legal authority as a nation would not come to an end until their Messiah walked the earth. Found in Genesis 49:10, it reads:
The scepter [sovereignty and rulership] shall not depart from Judah, nor a lawgiver from between his feet, until Shiloh come; and unto him shall the gathering of the people be.
At the time Jesus was born the whole of Palestine had been subjugated by the Roman Empire and a ruler selected by the Romans was installed on the throne of Israel. Even the Jewish High Priest was chosen by Rome's appointment. By the certain word of their own Torah, their Redeemer was already among them - but they did not recognize him: "For they that dwell at Jerusalem, and their rulers, because they knew him not, nor yet the voices of the prophets which are read every Sabbath day, they have fulfilled them in condemning him." Acts 13:27
Likewise, the second advent of Christ (which Michael Travesser claims differs substantially from the first, in that Messiah comes in his people, and not as a separate individual) came by very much the same token as the first:
When he shall come to be glorified in his saints, and to be admired in all them that believe (because our testimony among you was believed) in that day. 2 Thess. 1:10
The preceding Genesis prophecy, telling Israel their national sovereignty would not be removed until their Messiah was already born, according to Travesser, was echoed in another given by Jesus, and recorded in the Book of Luke. That prophecy foretold the time when physical, earthly Israel would again possess Jerusalem:
And they [the Jewish nation] shall fall by the edge of the sword, and shall be led away captive into all nations: and Jerusalem shall be trodden down of the Gentiles, until the times of the Gentiles be fulfilled. Luke 21:24
Jerusalem had been under the control of Gentiles from the time foretold in the first prophesy when sovereignty over the city was wrested from the Jews by the Roman Empire, until the era of Gentile control ended and their holy city would again be part of Jewish-controlled Israel. When the United Nations partitioned Palestine in 1948, creating the state of Israel, the old city of Jerusalem was not included in the UN declaration.
Rebuilt and walled in stone by the Turkish sultan, Suliman the Great, in 1517, Old Jerusalem was still part of the Hashimite kingdom of Jordan, and forbidden to be entered by Jews. [As a side note, It would seem credulous to label as coincidental the idea that an Islamic sultan commenced the rebuilding of physical Jerusalem in the exact same year the Protestant Reformation began the rebuilding of spiritual Jerusalem.]
Then, in the last half of the twentieth-century, things changed - rapidly.
Shortly after dawn, 7:14 am, Monday, June 5, 1967, a secret command was issued that launched the entire Israeli Air Force. Their destination: Egypt, Syria, and ultimately Jordan. Thus began the Arab/Israeli "Six-day War" which, as the name implies, ended six days later, on a Sabbath, with Syria accepting peace negotiations with Israel.
On the fourth day of the war, Thursday, the eighth of June, Israeli commandos drove straight to the heart of then Arab-occupied Old Jerusalem. With an intensity of purpose fueled by what they believed to be two-thousand years of national homelessness, they fought on until they found themselves in the presence of the massive Herodian stones of the ancient Western Wall. Believed to have been once a part, two millennia ago, of the last Jewish temple, the most sacred place in all Judaism was once again under Jewish control. This event portended a fulfillment of prophecy little understood until the beginning of the third millennium. Old Jerusalem was again in the hands of Jews.
Just as the prophecy of Genesis proclaimed that the Jewish Messiah would come at the very end of Israel's sovereignty as a nation, so also, says Michael Travesser, the second coming of Messiah was to be heralded by Jerusalem once again coming under Jewish domination - the "times of the Gentiles" having been fulfilled, i.e., come to an end.
On the morning of June 10th, the last day of the Six-day War, less than forty-eight hours after commandos secured the Western Temple Wall on Mount Moriah, twenty-six-year-old Wayne Curtis Bent, who was destined to be proclaimed by his congregation as Michael the Deliverer, was quietly baptized into the Christian faith in a small church near Poway, California.
Michael Travesser (Wayne Bent)
History
Timeline
1941 - Wayne Bent born to Ralph and Elizabeth Bent.
1967 - Converted to Christ. Leaves Baptist church and joins Seventh-day Adventist church.
1968 - Called to the ministry. Enrolls in La Sierra College for ministerial training.
1969 - Assigned to pastoral internship in Ramona, California.
1974 - Transferred to Riverside church as associate pastor. Attends Loma Linda University for masters degree.
1976 - Receives masters degree. Transferred to church in Colton, California as head pastor.
1982 - Leaves salaried position with church to conduct LifeSupports seminars. Moves to Sandpoint, Idaho.
1987 - Separates from Seventh-day Adventist church. Leads the nascent Lord Our Righteousness movement.
2000 - Moves to new church property in New Mexico with most of church. Messiah appears in Wayne. Two Witnesses anointed. Seven year covenant begins.
2004 - Messiah "cut off" in the midst of the prophetic week of years (see Daniel 9). Work of teaching and intercession ends.
2007 - Messiah's seven year covenant completed at Pentecost.
UPDATE - Wayne Bent is curently in jail by false accusations.
The Finished Work
Michael Travesser and his congregation have very recently ceased publishing on the Web site which carried his message. He has turned himself to almost continual prayer and meditation, for he feels that he has finished what he was sent to accomplish, and revealed what was given him to reveal. He has spoken what he was given to say, and he feels his work is complete.
"The people of God," he says, "who are fully possessed of Him will soon leave the earth, at which time the world will enter its terminal fire — its dissolution in what will very likely be a nuclear holocaust for all remaining mankind — the final poisoning of all the earth in the fires of its own creation."
Scientists estimate that the end of the world will come in about four to five billion years, when the sun burns out. Michael Travesser thinks it will be sooner.
SHILLUM
"Men must now reap the results of their democracy. That is-the spiritless, lifeless, corrupt majority make their will felt throughout the world and enforce this will by their laws. God's people have often been the few who have been forced to speak against this mob."
SHILLUM is a document which should challenge anyone who carefully considers it. This document, though somewhat controversial, still must be approached from a real level since its contents are recognized in every aspect of life. http://www.apfn.org/thewinds/library/shillum00.html
Rev 22:10 And he saith unto me, Seal not the sayings of the prophecy of this book: for the time is at hand. 11 He that is unjust, let him be unjust still: and he which is filthy, let him be filthy still: and he that is righteous, let him be righteous still: and he that is holy, let him be holy still. 12 And, behold, I come quickly; and my reward is with me, to give every man according as his work shall be.
Michaels Interview on KOB-TV (November 19, 2002)
The FBI and New Mexico State Police are keeping a close eye on a group of about 70 people who have settled in a self-styled cult in northeastern New Mexico.
They came from the Pacific Northwest and settled near Travesser Creek. They follow a man who calls himself Michael of Travesser, although they call him Michael the Archangel.
"The fathers in heaven just had us move, and so here we are," says Michael. "What more can we say?"
Michael says investigators keeping an eye on the group's compound, which they call "Strong City", have visited before and are welcome to visit again.
"[They] started questioning children and families and we told them they were welcome anytime, they could come anytime they want," said Michael. "We're not government hostile. It's not a threat to us."
State police are taking Michael up on his offer to stay in touch.
"We monitor and hope we can stop it by them knowing they're being watched," says Maj. Fernando Gallegos of Department of Public Safety Special Investigations Division. 'If you're an adult, it's your prerogative, I guess. But the children is what we want to keep an eye on."
The same Bible passages that brought the group to New Mexico say it should stay only three and a half years. That time is up late next year. After that, Michael is unsure what the group will do.
"We didn't know how this wilderness retreat would work out, but this is how it worked out," he said. "So we just watch, but we don't have an expectation of what will happen. We really don't know."
MICHAELS FALSE ACCUSERS:
"The Writings of Wayne and His Ladies" by Prudence Welch
NOTE: Prudence Welch was a former member of Michaels group of followers, her statements don't prove anything because she twists the meaning of those letters in Michaels websites. I have been following Michael and his teachings since the day of the attack of the World Trade Center buildings and I have read all that was written in Michaels websites. Prudence claims, (by copying and posting the letters that appeared on Michaels websites), that Michael had sexual relations with many of the young girls and women in his group that are his close followers.
What Prudence is doing is no different than what many "uninspired by God" have done in the past (and still do) who claim that the Bible is corrupt because it contains literature with explicit content, and that is, because "their thoughts and their ways are not God's ways", so they interpret the inspired words of God as filthy and spread false rumors that are guided by their own foolish and corrupt imaginations.
MICHAEL DID NOT "lay nude" with any of his female followers, as Prudence claims on her webside. When Michael and his followers use the word "naked" what they really mean is "exposure of true motives and intents of the soul", just like Genesis implies about Adam and Eve. If you read further in "page one" of Prudence copy, you will see the true meaning of what I just explained to you.
"The two virgins who were to come, would be seen by me as pure, holy, souls, whom I was responsible for. They would be as children to me, innocently coming to lie down with and be close to daddy. But the world would view this from their own perverted tendencies, and their own lusts, and see either the girls, or myself, as coming from the place of sexual attraction, or with me, molestation. The world would judge me from their own perverted characters. What actually would be happening, is that the young virgins would be coming to lie naked with God, and His Spirit would come upon them and deliver them from their fears and personal torments. I would hold them, put my hand on their heart, and they would be healed. At the same time, the world stands judged because if this were to happen in the world, the girls would be molested and the men of earth would be hot and salivating to do something to them. For me, the young women would be as with a physician, and one who understands the issues of the heart and soul. It is my Life for theirs."
Then, when you read further on, you will see Michael confirms his exact thoughts...
"My relationship with the seven is not sexual and my burdens were not about a sexual connection. Not at all."
There are also many other "false accusers" besides Prudence that have no spiritual understanding.
A Reform-minded Seventh-day Adventist forum (blog): The People of Travesser,
Travesser's Day - The Brethren Calvinist
This proves that those who who base their knowledge through wordly ways get the wrong message and spread "false rumors" by wrongfully accusing the righteous ones as corrupt because their own thoughts are corrupt. Just like the scribes and Pharisees did in Jesus time. As it is also written by Saint Jude...
Jud 1:3 ¶ Beloved, when I gave all diligence to write unto you of the common salvation, It was needful for me to write unto you, and exhort you that ye should earnestly contend for the faith which was once delivered unto the saints. 4 For there are certain men crept in unawares, who were before of old ordained to this condemnation, ungodly men, turning the grace of our God into lasciviousness, and denying the only Lord God, and our Lord Jesus Christ.
Jud 1:9-11 Yet Michael the archangel, when contending with the devil he disputed about the body of Moses, durst not bring against him a railing accusation, but said, The Lord rebuke thee. 10 But these speak evil of those things which they know not: but what they know naturally, as brute beasts, in those things they corrupt themselves. 11 Woe unto them! for they have gone in the way of Cain, and ran greedily after the error of Balaam for reward, and perished in the gainsaying of Core.
Jud 1:16-19 ¶ These are murmurers, complainers, walking after their own lusts; and their mouth speaketh great swelling words, having men's persons in admiration because of advantage. 17 But, beloved, remember ye the words which were spoken before of the apostles of our Lord Jesus Christ; 18 How that they told you there should be mockers in the last time, who should walk after their own ungodly lusts. 19 These be they who separate themselves, sensual, having not the Spirit.
Lasciviousness: Given to or expressing lust; lecherous.
This knowledge was revealed to me by my Father in heaven, and I testify that Michael is wrongfully accused by those who do not understand "His speech". As it is also written!
Jhn 8:43 Why do ye not understand my speech? even because ye cannot hear my word.
My Letters to & from Michael and my Travesser family (by Mercy)
WE ARE THE SONS OF GOD
Behold, what manner of love the Father hath bestowed upon us, that we should be called the sons of God: therefore the world knoweth us not, because it knew him not.
Beloved, now are we the sons of God, and it doth not yet appear what we shall be: but we know that, when he shall appear, we shall be like him; for we shall see him as he is.
And every man that hath this hope in him purifieth himself, even as he is pure. For the earnest expectation of the creature waiteth for the manifestation of the sons of God.
Henceforth there is laid up for me a crown of righteousness, which the Lord, the righteous judge, shall give me at that day: and not to me only, but unto all them also that love his appearing. 1 John 3:1-3; Rom. 8:19; 2 Tim. 4:8.
WE WANT NO PART OF THIS WORLD!
Our heavenly Father never let his people without a leader to guide them to the right path. As Father has send Moses, (as well as many others before him and after him), to be as a shepherd unto His people, so did Father likewise gave us Christ and then Michael who were "just men" here on earth that were guided by God's spirit from above, which only obeyed one voice, the voice of the Father in heaven.
Jhn 3:2 The same came to Jesus by night, and said unto him, Rabbi, we know that thou art a teacher come from God: for no man can do these miracles that thou doest, except God be with him.
Act 2:22 Ye men of Israel, hear these words; Jesus of Nazareth, a man approved of God among you by miracles and wonders and signs, which God did by him in the midst of you, as ye yourselves also know:
Their followers were people that did not follow "the corrupt ways of this world" and wanted no part in earthly governments and man made kingdoms, for they only obeyed one King (father, lord, shepheerd), whomever Father put in charge over them, so His people would not be misquided by false leaders that did not represent God's Ways.
Our kingdom is guided from above and we want no part in earthly kingdoms that do not represent God's kingdom.
Num 27:16 Let the LORD, the God of the spirits of all flesh, set a man over the congregation, 17 Which may go out before them, and which may go in before them, and which may lead them out, and which may bring them in; that the congregation of the LORD be not as sheep which have no shepherd.
Those who choose their own eartly kings, (presidents, priests, shepherds, etc..), who represent worldly ways (earthly kingdoms, governments, traditions of man made laws, feasts, and ordinances) and not God's ways (as those who chose to be guided by a man like Saul), bring death and distruction on themselves. Yet God, allows them to have "their own way" in order to show them that their ways are corrupted, by giving them the following warning....
1Sa 8:7 And the LORD said unto Samuel, Hearken unto the voice of the people in all that they say unto thee: for they have not rejected thee, but they have rejected me, that I should not reign over them.
In 1Samuel 8:7-18 , Father told Samuel to warn them by telling them what will happen to them the day they choose to be guided by men on earth who do not represent God's ways.
....and yet, they still refused to listen to God's voice (as many still do to this day who vote for presidents that do not represent God's kingdom), and instead lust after the desires of the world and its corrupt ways that leads them to their own distruction (1Samuel 8:18-22).
Michael (Wayne Bent) "is just a man approved of God among us" to do God's will, that represents God's kingdom only, as do all those who choose to be guided (inspired) from above. His sheep hear his voice and KNOW that "the word" he speaks is not his own, but the words our heavenly Father instructs him to speak. As did Christ. For "his sheep hear only one voice", the voice of him whom God sets over God's true congregation here on earh.
This is the true meaning of Chris'ts words when he said "ye must be born again from above", that very few understood at that time.
THE ANOINTING FROM ABOVE (Ye must be born again from above): A New Name with a new heart and a new spirit
The names we are given, express the character of our soul, as with all the people that are mentioned in the Bible, their names represent who they actually are. My birth name means "pure" and my maiden name means "psalmist", but my heavenly Father gave me a new name on the day of my anointing, "Mercy", according to my true character in the spirit. Father knows that I love everyone, I forgive my accusers and those who hurt me, and that I always try to bring out the good side in all.
"Mercy and Truth are Met Together, Righteousness and Peace Have Kissed Each Other"
I do not support earthly kingdoms that do not represent my Father in heaven. I do not support man made wars that are fought unjustly in order to gain something for themselves. Many say that they fight to represent their country. I do not. My fight does not involve the spilling of innocent blood. I do not follow man made religions that practice traditions of pagans. I do not curse those who curse me, but instead I do as Christ did when he said, "Father, forgive them, for they know not what they do". Trully, most do not know what they are doing, they are led like sheep into slaughter because they are not taught the true character of God. Most are brainwashed by their religious leaders and by the corrupt ways of this world. Forgiving and loving one another is the true character of a true Christian. Those who say they are Christians but do not have the love of God or Christ, are only fooling themselves. When one says he/she are Christian and badmouth or judge others cruelly, then the spirit of God is not in them. Christ's true soldiers do not fight evil with with man made weapons that spill inocent blood, but instead they fight evil with THE WORD OF GOD that pierces the soul to reveal the true character in all.
If you want to change you evil ways, read the scriptures daily and you will found out the the ways of this world is not God's ways, and when the light from above shines in you, then all you need to do next is repend, ask for forgiveness for not knowing what wrongs you did in the past, (because you have been mislead by false teachings), and ask our Father in heaven to guide your thoughts and your steps to the right path. But first you need to seek HIS FACE and to put your complete trust in Him and His Word, and the heavenly Father who is merciful will hear your cries for help and will forgive your traspasses and will shower you with wisdom from above.
THE NATURAL MAN AND THE SPIRITUAL MAN
Gal 5:19 Now the works of the flesh are manifest, which are these; Adultery, fornication, uncleanness, lasciviousness, 20 Idolatry, witchcraft, hatred, variance, emulations, wrath, strife, seditions, heresies, 21 Envyings, murders, drunkenness, revellings, and such like: of the which I tell you before, as I have also told you in time past, that they which do such things shall not inherit the kingdom of God. 22 But the fruit of the Spirit is love, joy, peace, longsuffering, gentleness, goodness, faith, 23 Meekness, temperance: against such there is no law. 24 And they that are Christ's have crucified the flesh with the affections and lusts. 25 If we live in the Spirit, let us also walk in the Spirit. 26 Let us not be desirous of vain glory, provoking one another, envying one another.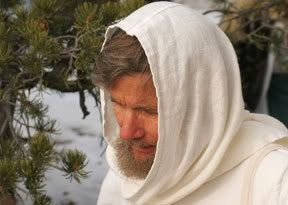 Just what is salvation?
It is to find the heart of God. Yes, one may do all things well, but if he does not eat the flesh and drink the blood, it is for nothing. This is actually the love of God. The love of God is the hatred of everything else. When this true hatred of God for the world and its things exists in the soul, the self love vanishes. In that is the omnipotence of God in the soul realized. It is not so much that you have victory, but that victory has you.
These things cannot be taught. They cannot be believed as in a doctrine. No book can put these truths on pages, not even the Bible has them. The truth only comes into the soul from heaven as the Anointing appears there. The soul realizes the truth, but the soul who realizes the truth cannot give it to another. THAT OTHER SOUL MUST FIND THAT TRUTH FOR HIMSELF. He must discover it for himself. You can tell the soul to get up and wake up, but you cannot give him the truth. He catches it himself, out of the ether, for it is as lightning. It comes in no other way. And so it will be for those who have eyes to see and a heart to understand. 2 Corinthians 2:16. "To the one we are the savour of death unto death; and to the other the savour of life unto life. And who is sufficient for these things?"
Michael Travesser
*~*~*~*~*
END OF THE WORLD CULT: "The Truth About Strong City and Michael Travesser" by Jeff Bent (Michael Travessers son)
OTHER SITES ABOUT "End of The World Cult"
WAYNE'S WORLD by Alex Hannaford
GOD AND THE VIRGINS by athinkingman
Michael's comment about Ben Anthony's film "END OF THE WORLD CULT:"
The movie does seem interesting and truly it trashes me to a very great degree and makes me and the others here all look pretty stupid. If Ben Anthony had told our story the way we told it to him, it might have seemed more reasonable, but he lied on numerous occasions with his voice over, knowing very well he was lying. The end of the world was the biggest lie told. I, or we, NEVER predicted the end of the world on any date. He used his video lineup to make it appear that we did. The very last phone conversation on the video with my son, was edited to make it sound helpful to Ben's lying. Jeff clearly laid out the issue, but Ben cut that all out of the film. Ben also recorded the phone call without Jeff knowing it. This is illegal in this country. The virgins told me also that Ben twisted their own testimony to look like they were talking about the end of the world when they were only speaking of the prophetic description of it.
Granted, we are a pretty strange bunch, but we are soft candy compared to the ctivities of your own governments. When we get "crazy" according to you, we do harmless things like believe something. When your governments get crazy millions die, as in Iraq and other places. Your society hurts people and puts millions in prison.
Your society tortures people and takes them away from their families for years, without charges or even a trial. We have no prisons here. We have no wars, we have no fights, we have no offenses. Why could not one of your better movie makers, Ben Anthony, simply have told the truth? The truth would have been strange enough.When interviewing us, which was about 100 hours of taping, he used only 48 minutes.
In the interview he told us he would tell our story. Later he told us that he would tell his story and not ours. I asked him if he ever lies. He told me that he does. I told him that his world just uses people for profit. He agreed. I told him that this was true for his movie also. Your world's media, is all about lying. This is something we never do in our world. We simply tell the truth as it is, and we told Ben all the truth as it was. But he lied the whole time he was here, making sure we knew that he saw us as the "good people" of Strong City. Your world would not know the truth if it bit you in the face. Our world lives by it.
Yes, it was an entertaining movie, but it was not about us. It was only a movie concocted to sell to the public and make a few bucks, and the movie had our face put on it. Too bad. You might have been given the chance to know the rest of the story. That would have been more interesting still, but Ben Anthony hid that part. Hours of testimony by the Two Witnesses was entirely excluded. It must have sounded too normal. It made sense out of too many things, and Ben did not want reasonableness, he wanteda monster movie.
The Two Witnesses
An event concurrent with the appearing of Christ in Wayne Bent, served as an illustration to the church, and a means to bring them to awareness of the present spiritual realities. At that time and of their own accord, two women in the church left their homes, husbands and families, to answer the call of God to their heart. They were to be connected with Messiah in a special way, being anointed by God to bear witness of Christ's return and to the Marriage of the Lamb. These women became known to the church as the Two Witnesses. These Witnesses, according to Revelation 11, measure the temple (professed believers) by showing what it looks like to be married to God alone, with no earthly considerations whatsoever.
Even before the advent of Messiah in Wayne, when the church began its relocation to Travesser, several individuals within the body began adopting "new names" given them by God, a practice rooted in scripture, symbolizing a change of character. This is referenced in Isaiah 62: "…and thou shalt be called by a new name, which the mouth of the Lord shall name."
When Messiah came into Wayne Bent, he was given the name Faithful, after the one described in Revelation 19:11 who rides upon the white horse, coming in judgment and in righteousness. Some time after this, due to the description given in Daniel 12:1, he received the name Michael ("who is like God" Str - 0417) which now more accurately described the work he was anointed to do: "And at that time shall Michael stand up, the great prince which standeth for the children of thy people … and at that time thy people shall be delivered, everyone that shall be found written in the book." The name Michael described the work of deliverance he was accomplishing for the people.
Additionally, Wayne adopted the name Travesser - as did others in the congregation - it being the historic area of New Mexico in which they now reside. This clarifies the use, in some of his writings, as to why he refers to himself as Michael of Travesser, a common means in earlier history of identifying an individual with his geographic region.
1Th 5:2 For yourselves know perfectly that the day of the Lord so cometh as a thief in the night. 3 For when they shall say, Peace and safety; then sudden destruction cometh upon them, as travail upon a woman with child; and they shall not escape.
41Th 5: But ye, brethren, are not in darkness, that that day should overtake you as a thief. 5 Ye are all the children of light, and the children of the day: we are not of the night, nor of darkness. 6 Therefore let us not sleep, as do others; but let us watch and be sober. 7 For they that sleep sleep in the night; and they that be drunken are drunken in the night. 8 But let us, who are of the day, be sober, putting on the breastplate of faith and love; and for an helmet, the hope of salvation. 9 For God hath not appointed us to wrath, but to obtain salvation by our Lord Jesus Christ, 10 Who died for us, that, whether we wake or sleep, we should live together with him. 11 Wherefore comfort yourselves together, and edify one another, even as also ye do.
Rev 3:3 Remember therefore how thou hast received and heard, and hold fast, and repent. If therefore thou shalt not watch, I will come on thee as a thief, and thou shalt not know what hour I will come upon thee.
Don't be as the foolish virgins who did not keep the oil (anointing) in their lambs. Study the scriptures daily and ask God for guidence and understanding of His Word. Hold fast all of the sayings of God's prophets, and all of Christ's teachings and you will receive knowledge from above. Otherwise, His spirit will come in you as at a time you least expected.
Rev 16:15 Behold, I come as a thief. Blessed is he that watcheth, and keepeth his garments, lest he walk naked, and they see his shame.
*~*~*~*
ARE YOU DOING GOD'S WILL?
Moses did not have complete trust in God when he said he could not bear the burden of the people that God put him in charge of.
Num 11:11 And Moses said unto the LORD, Wherefore hast thou afflicted thy servant? and wherefore have I not found favour in thy sight, that thou layest the burden of all this people upon me? 12 Have I conceived all this people? have I begotten them, that thou shouldest say unto me, Carry them in thy bosom, as a nursing father beareth the sucking child, unto the land which thou swarest unto their fathers?
Num 11:14 I am not able to bear all this people alone, because it is too heavy for me.
Christ bore our sins on the cross for us, as an example, so we may have eternal life by having complete trust in God's ways.
Hbr 1:3 Who being the brightness of his glory, and the express image of his person, and upholding all things by the word of his power, when he had by himself purged our sins, sat down on the right hand of the Majesty on high;
This is why it is very important to trust God's ways, even if sometimes they seem unfair, strange, or unbearable to us.
1Cr 10:13 There hath no temptation taken you but such as is common to man: but God is faithful, who will not suffer you to be tempted above that ye are able; but will with the temptation also make a way to escape, that ye may be able to bear it.
1Cr 16:13 Watch ye, stand fast in the faith, quit you like men, be strong.
When we have complete trust in God's ways and do His will, even if they seem imposible to us, we are able to endure all things, not through our own power, but through the spirit of God in us.
Rom 8:2 For the law of the Spirit of life in Christ Jesus hath made me free from the law of sin and death.
Rom 8:4 That the righteousness of the law might be fulfilled in us, who walk not after the flesh, but after the Spirit.
Act 3:12 And when Peter saw it, he answered unto the people, Ye men of Israel, why marvel ye at this? or why look ye so earnestly on us, as though by our own power or holiness we had made this man to walk?
ARE YOU FOLLOWING CHRISTS' STEPS?
1Pe 2:19 For this is thankworthy, if a man for conscience toward God endure grief, suffering wrongfully. 20 For what glory is it, if, when ye be buffeted for your faults, ye shall take it patiently? but if, when ye do well, and suffer for it, ye take it patiently, this is acceptable with God. 21 For even hereunto were ye called: because Christ also suffered for us, leaving us an example, that ye should follow his steps: 22 Who did no sin, neither was guile found in his mouth: 23 Who, when he was reviled, reviled not again; when he suffered, he threatened not; but committed himself to him that judgeth righteously: 24 Who his own self bare our sins in his own body on the tree, that we, being dead to sins, should live unto righteousness: by whose stripes ye were healed.
DO YOU HAVE A CLEAR CONSCIENCE? If you don't, then you still live in sin because you have not been "quickened by the Spirit".
1Pe 3:13 And who is he that will harm you, if ye be followers of that which is good? 14 But and if ye suffer for righteousness' sake, happy are ye: and be not afraid of their terror, neither be troubled; 15 But sanctify the Lord God in your hearts: and be ready always to give an answer to every man that asketh you a reason of the hope that is in you with meekness and fear: 16 Having a good conscience; that, whereas they speak evil of you, as of evildoers, they may be ashamed that falsely accuse your good conversation in Christ. 17 For it is better, if the will of God be so, that ye suffer for well doing, than for evil doing. 18 For Christ also hath once suffered for sins, the just for the unjust, that he might bring us to God, being put to death in the flesh, but quickened by the Spirit: